Updated: 24 November 2015
(These pages are updated early/end each month with revisions as news breaks - check-in here often)

---
Regular sessions are currently suspended in Kota Kinabalu, Sabah.
The owners are on sabbatical in Singapore, till further notice.
However, we shall consider ah-hoc group sessions for 8-12 persons.
COOKING a LOCAL/KADAZAN FEAST
presented by a Peranakan/ethnic Kadazan chef
First Session: 15 Dec 2011 (photos & comments)
strictly non-halal courses
This is a
1/2-day
tour and cooking lesson tailored to our many visitors to Sabah, who are keen to learn & sample the local Kadazan cuisine. Currently, there is no local Sabah native restaurants in Kota Kinabalu. Halal versions of selected dishes are typically available in local coffeeshops & food centres only.

These sessions are held only on Thursdays and Saturdays starting with a 07:00am meeting at our local TAMU (farmers' market). Your host chef will introduce you to our varied local rices, vegetables, fruit, seafood & meats (including wild boar) at the market. We will select and purchase our required ingredients for the cooking lesson fresh from the market stalls.

The group will then adjourn to our home "

cooking school

". The session will be conducted in a typical village household kitchen NOT in a professional cooking school setup.

Non-cooking partners will have an option of a tour of Penampang district and return for lunch. Pre-arrangement is required.

The cooking session (about 3 hours) will introduce authentic Penampang Kadazan dishes in a home setting. The maximum participation size will be 6 persons only. The session will be both instructional and hands-on.

We shall cook several of the following dishes
(subject to availability of ingredients)
HINAVA (pickled raw fish)
NAPO do PAKIS (vegetable fern with dried shrimp)
(sayur manis with garlic)
(eggplant with dried shrimp sambal)
(pineapple & cucumber salad)
GINULING KANGKONG om BALASAN (kangkong wok-fried with homemade belacan sambal)
BASUNG, SANTAN om KUNYIT (sardines cooked in coconut milk & tumeric)
PUKU do NANGKO (pork stew with young jackfruit)
SUP MANUK on LIHING (chicken cooked in sweet rice wine)
(boiled local rice)
TABAZAG om PIASAU (pumpkin & sweet potato in coconut milk)
(pancake)
...... and more



and .... to have a good time cooking all these things!

Your instructor is a local Kadazan grandmother with vast catering experience. Aunty Maria speaks good English, articulate & friendly. Alternatively, our resident Malaysian Chef will conduct the session. Other guest local home-cooks may be invited to present a session.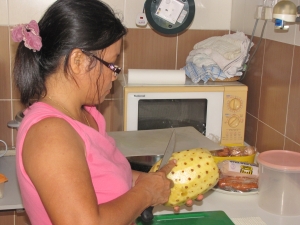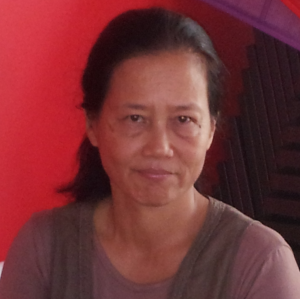 Everyone (including children) are welcome to join in these very informal sessions.
SIGN UP NOW
venue:

Happy Vines
address:

74 Taman Malakun, Jalan Putatan-Ramayah, 88300 Penampang, Sabah, MALAYSIA
cost:

RM200

nett per person, including lunch with Lihing (No lihing for below 18s - RM100pp)
(we require a minimum of 2 adults)

more details and phone signups: Remie

+6019 821 8349 or email: hvc@happyvines.com


Basically WINE
with a pairing meal






---
Return to Main Page