Updated:
16 Aug 2017
(These pages are updated early/end each month with revisions as news breaks - check-in here often)
---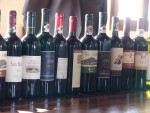 Your Personal WINE Shopper
MALAYSIA
(please read our Terms of Trade)
**********
HappyVines.com have temporarily suspended selling wines & other alcoholic beverages, until further notice.

However, Remie Law, in his personal capacity, has limited bottles of wine for private sale in Singapore & Kota Kinabalu (as listed, below).


HappyVines.com continue to offer a wide range of Food & Beverage services to both Corporate and Private interests.


Settlements, via PayPal, in SGD, USD, EUR and major Credit Cards
We offer alternative Settlements for
SGD Banking settlements to:
OCBC Bank No: 7339, Branch: 631, Account: 376829001 or POSB Branch: 121, Account: 704340.
STG settlements to Barclays Bank, London: Bank No: 20; Branch: 3200; Account: 60561428
MYR settlements to Malayan Banking Berhad Account: 114011133894

ALL PRICES are quoted in MYR, unless otherwise stated
---
SPECIAL SHIPMENT from PIEMONTE, ITALY



TOP WINE CRITICS' RANKINGS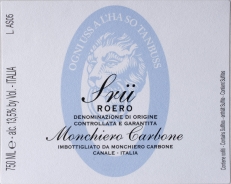 SINGAPORE WINE SELECTION


SABAH WINE SELECTION

REF

WINE
VTG
PRICE
MYR
Other
Merchants
(MY dutyfree)

CAVALLOTTO

9361
Barbera d'Alba vigna Cuculo (magnums only)
(Magnums because this is an age-worthy single vineyard Barbera)
2006
320.00

485

9362
Barolo Bricco Boschis
(The finest wine from the Bricco Boschis Cru)
2005
280.00
290

9363
Barolo Bricco Boschis
(The vintage is officially rated higher than 2005, thus the price difference)
2006
280.00
308

9364
Barolo Riserva San Guiseppe
(Cavallotto's top offering each vintage)
2003
450.00
SGD125.00

645

9365
Barolo Riserva San Guiseppe
(Again, price difference is due to vintage rating)
2004
550.00


570

9366
Barolo Riserva Vignolo (Singapore only)
(The shyer Barolo, just like the Cavallotto brothers)
2003
SGD120.00
9367
Barolo Riserva Vignolo (Singapore only)
(Again, difference in vintage rating)
2004
SGD145.00
9370
Langhe Bianco (Pinot Nero) (Singapore only)
2008
SGD49.00

sold out

SPECIAL SELECTION (Malaysia only)

C9628
CHAMPAGNE Palmer Brut
(A premieur cru AND vintaged Champagne that is a rare find)
2004
RM280.00
sold out
D5529
CHAMPAGNE Palmer Rose Rubis
(How about PINK to create the right mood?)
NV
RM250.00
sold out
D6948
STIFT GOETTWEIG Gruner Veltliner
(A lively & easy-drinking crisp white wine. Great with local Chinese/Kadazan cuisines)
2011
RM100.00
sold out
D7306
SITZIUS OF Riesling Kabinett
(A lightly sweet white wine that is full of ripe fruit flavours. Enjoy on its own or with steamed fish)
2011
RM100.00
sold out
D7547
G LUDWIG KB Riesling Spatlese
(An intensely flavoured white wine with lovely ripened sweetness. Save it for a loved one)
2011
RM100.00
sold out
D2349
LOIMER Spiegel Gruner Veltliner
(A reserve white wine with great depth of flavour and intensity. Recommended with seriously good food)
2009
RM150.00
sold out
D6694
FRITSCH Bio Zweigelt Windspiel
(Zweigelt is a red wine of Austria. Intensely pure as a biodynamic wine)
2009
RM180.00
12
D2489
CHATEAU GUIBOT LA FOURVIELLE
(A red wine from the famous region of BORDEAUX in FRANCE)
2008
RM110.00
sold out
D6683
FRITSCH Foggathal Trocken
(A judicious RED blend of the finest from their vineyards. Fritsch is one of the top masters of his craft)
2009
RM180.00
sold out
D4817
SITZIUS Spatburgunder Auslese
(This RED Pinot Noir wine is made from grapes perfectly ripened)
2007
RM180.00
sold out

MONCHIERO CARBONE (Singapore only)

9358
Roero SRU
(ROERO SRU 2006 DOCG HAS DESERVED THE AWARD "TRE BICCHIERI" 2009
The guide to Italian wines "Gambero Rosso Slow Food" crowns Roero Sru 2006 one of the best Italian wines of the year 2009)
2008
SGD55.00

sold out

9353
Langhe Nebbiolo REGRET DOC
This wine is drinking well, now (Feb 2016). Showing characteristic Nebbiolo fruit & ripe tannins. Wonderful value.
2008
SGD39.00

24

9357
Langhe Nebbiolo DOCG PRINTI
Monchiero Carbone's top Nebbiolo offering that continue to test its quality/value ratio versus Barolo/Barbaresco.
2006
SGD88.00

12
On my trip to Piemonte in July 2010, I had the privilege to taste many, many wines as we criss-crossed the region. These are, perhaps, the most memorable wines that I came across throughout the entire wine course programme. Thus, I decided to make a special shipment of these wines to share with my friends & customers. As you are aware, I no longer import wines on a regular basis.
The number of bottles shown are what I have available to sell. These are, indeed, exceptional wines, which I am willing to plonk capital to bring into Malaysia/Singapore
Both these wineries have their own websites, so visit them, if you wish more information & read the allocades received:-
Notes:
All prices indicated are NETT. Payment via PayPal or DIRECT ACCOUNT TRANSFER. Credit Cards may be used for PayPal settlements.
Free Delivery within Kota Kinabalu districts for purchase of MYR1000 & above per invoice per delivery address.
Delivery charge is MYR50 per trip for less than MYR1000.00. 2nd delivery attempt will incur a MYR50.00 charge, as well.
Wine Sold Not Returnable. Stock available on a first come first serve basis.
Standard Sales Terms and Conditions apply.

*************************************

---
Additional Terms of Trade
1. Prices are NETT. Payment via DIRECT ACCOUNT CREDIT (see TOP) or PAYPAL in major currencies (USD, EUR & SGD) and major Credit Cards.
2. FREE delivery for minimum purchase of $500, otherwise S$35 per delivery location. Self-collect service is temporarily suspended.
3. Some of these wines are of limited quantity. Please note that wines are sold subject to their remaining unsold, upon receipt of your order.
4. Please allow 3 working days for deliveries.
5. Please note that prices are subject to change without further notice.
---
Back to Main Page of HappyVines.com